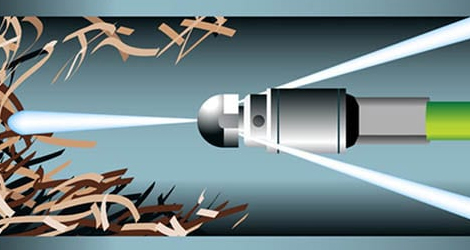 Avoiding Drainage Issues
Ridding Drainage Issues through Hydro Jetting & Power Drain Flushing
We at Well done plumbing are always keen to serve our customers according to their needs and wish us to do so at any time. We 're available 24/7 to attend to any drainage issues facing them. Well done plumbing is a cost effective option for their needs. We can ensure the best of Hydro Jetting and Power Drain Flushing services being delivered to our clients in no time.
Why Use our Hydro Jetting & Power Drain Flushing Services?
Various benefits that accrue from the use of Hydro Jetting are:
Eco Friendly: The power of Hydro jetting (a mighty 3,000 to 8,000 psi) involves a significant amount of water, but we ensure that no harsh or harmful chemicals are applied. Not only does this keep your household clear of toxic chemicals but also the areas around your home. Hydro-jetting is also safe to use in areas close to sources of water. So, ensure to offer only eco-friendly services to you.
Cost-Effective: Hydro jetting is slightly costlier than conventional drain cleaning, but the price difference is compensated for by its efficiency and effectiveness. Your drains will be absolutely cleared of any waste, avoiding any severe issues down the road and saving you money in the long run add to the cost-effective services offered by Well done plumbing.
Sanitary: There is a chance of sewage and scum exposure at any plumbing work. However, due to the speed and strength of the hydro jetting, exposure time is shortened considerably. That will make your home cleaner and your plumber safer.
Safe for Pipes: Hydro jetting will leave your pipes unscathed, without harsh chemicals and the need for invasive measures. The system was planned to be plumbing-friendly, so one problem can be solved without creating another.