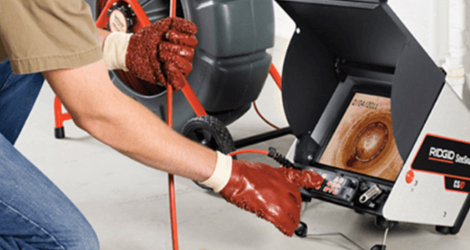 Solving Drainage Issues with Video Inspection
Ascertaining Drainage Issues with Video Camera Inspection
We, at Well Done Plumbing, are here to provide our clients the best of drainage services. When it comes to drainage, keeping the drains clear of any stuff is a big issue. Sometimes it becomes difficult to ascertain what is the cause of the problem. In such cases, we take the help of Video Camera Inspection for knowing where the drainage system is causing problems. We have the latest cameras and other stuff related to video surveillance to help solve the issues our customers face.
What's Special About Our Video Camera Inspection?
Inspection of a video camera is one of the most useful instruments in the cache of a plumber. If there is a problem on the surface with your drains or plumbing that isn't clear, a camera inspection can provide the intelligence needed to fix it. It is as if a plumber is taking an X-Ray of your drains. Video inspections are a perfect way to detect a number of obstructions or possible impediments to proper drainage flow. If the problem lies just out of sight or deep down in the drain pipes below your house, our video camera inspection is the most effective way to locate the issue. All our expert plumbers possess this latest technical advantage in their kit. Some of the operations where a video camera inspection will hold the plumber in good sway include roots in pipes/drain, broken tiles in pipe/drain, bad mortar connections, inline traps, negative grade sloping, pipe sagging, offset joints, and there are many more cases as well where video inspection becomes a must.
Why Us?
To begin with we are a very cost-effective option. If we are unable to clear the drains, you don't have to pay anything extra. You get the services of trained professionals who are certified and knowledgeable about everything related to their field. We are available 24/7.