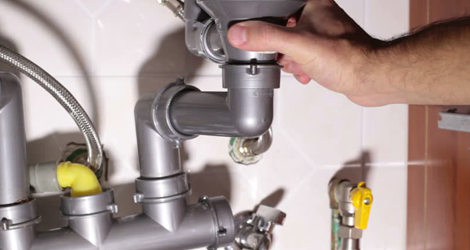 Get Your Drainage Issues Solved in No Time
We, at Well done plumbing, are experts in dealing with issues related to furnaces, drain cleaning, boilers, drainage systems, hydro jetting and many other plumbing services of this nature. Our Richmond Plumbers offer these services 24/7 to keep Richmond residents free from any issues that pertain to these kinds. Our team comprises experts who can take care of these issues in hardly any time. Whenever you talk of these systems, you are bound to mention or hear the name of Well done plumbing coming up.
Call us on: 604-788-7000
About Plumbing Inspection
Plumbing inspection is something that can save you a lot of problems later if a little attention is paid now especially in the case of older homes. Old houses often have character, but also come with their fair share of unwelcome surprises. That can also be in the form of electrical wiring, insulation, structure, foundation, and plumbing. You can find a number of such houses in Richmond even. During an inspection, there are a whole lot of different things to keep in mind, and it requires a good amount of knowledge and experience regarding what to look for. Lean on the experts at Well done plumbing for some contentment that the inspection is being done properly. We, at our Company, ensure that the latest technology such as Video Cameras are being used to go through the process of Plumbing Inspection. Our motto is not to leave a stone unturned till the client is satisfied.
Why Us?
Well Done plumbing is a leading plumbing company in Richmond, BC. We have experienced plumbers in Richmond to solve issues when it comes to client satisfaction. The availability of these experts 24/7 makes us the first choice among our clients/ potential clients in Richmond. Projects are finished on time with the help of the latest technology. This also adds up to why customers choose us over others.